i54 South Staffordshire Enterprise Zone
Client: Birse Civils (Balfour Beatty Construction Services UK)
Location:  i54 South Staffordshire Enterprise Zone
Contract Value: £580,600
Our sustainable waste management solution saved the Client in excess of £500K by treating 30,000m3 of heavy metal impacted soils for reuse off-site as an engineered fill.
THE CHALLENGE
The i54 South Staffordshire is a strategic development site in the centre of the UK, approximately 3 miles north of Wolverhampton City Centre.
The site was awarded Enterprise Zone status in 2011 and redeveloped by Staffordshire County Council, Wolverhampton City Council and South Staffordshire Council.
Regeneration of the 226 acre site resulted in a significant surplus of contaminated soils requiring off-site disposal.
The contaminated material was stockpiled across a number of strategic plots where the joint partnership was concluding land sales.
The contaminated soil matrix predominantly comprised peat which was not permitted at local landfill sites.
OUR SOLUTION
Dunton Environmental developed a sustainable remediation strategy that targeted contaminants of concern and enabled treated material to be reused off-site as an engineered fill.
Successful negotiation with environmental regulators, i54 partnership and disposal facilities.
Treatment undertaken using Dunton's in-house Regener8-19 product.

Balfour Beatty is a leading international infrastructure group. Creating infrastructure, supporting communities and enabling growth
Successful decontamination of 30,000m3 heavy metal impacted soils.
Treatment diverted 100% of contaminated soils from landfill.
Treatment validated to the satisfaction of the environmental regulators, i54 partnership and disposal site operators.
Project completed on budget and within the agreed programme.
50% reduction in Clients costs over traditional methods.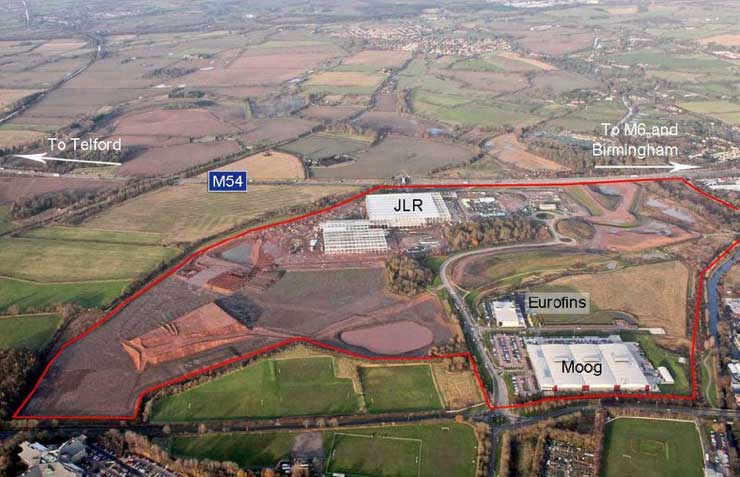 "It's refreshing to have such a positive, well-mannered and hardworking one-team approach from all the guys. All of the operatives are good to work with, the level of service has been great to date.
We are impressed with record keeping and planning future activities and forecasting potential issues of the works, this appears to be paying off as you are on target and equally working in the safe manner we must deliver.
Tom Prince MCIOB BSc (Hon's)
Building Manager
Willmott Dixon Construction Limited