Client: Harrow City Council

Location: Headstone Manor, Harrow
Contract Value: £95,000
Dunton Environmental uses Bio-accelerator and Regener8 technology to successfully convert 25,000 tonnes of contaminated waste soils into inert soils.
Challenge
During the maintenance and expansion of the Harrow Council network approximately 3,000 tonnes of contaminated sludge was dredged and deposited in a public park area.
Contamination testing identified that the waste was contaminated with elevated levels of benzo-a-pyrene and other PAHs as well as heavy metal lead.
Furthermore the soils had remained in a saturated condition and any proposed reuse of the material would require converting it into a more stable material.
The estimated costs of disposal of the hazardous waste off site to landfill were approximately £ 200,000.00.

Our Solution –
Dunton Environmental carried out further laboratory testing and designed a Remediation Strategy to enable the treatment of the waste sludge to a level that would allow its safe reuse on site within the public landscaped area.
Dunton employed their bio-accelerator technology to rapidly reduce the hydrocarbon contamination and their regener8 technology to eliminate the lead contamination.
The proposals were accepted and agreed by the Environmental Agency and all the soils were tested and validated before reuse.
Following treatment Dunton utilised their Cementex technology to reduce the moisture content within the soils to produce a more stable material which could be spread and levelled safely on site.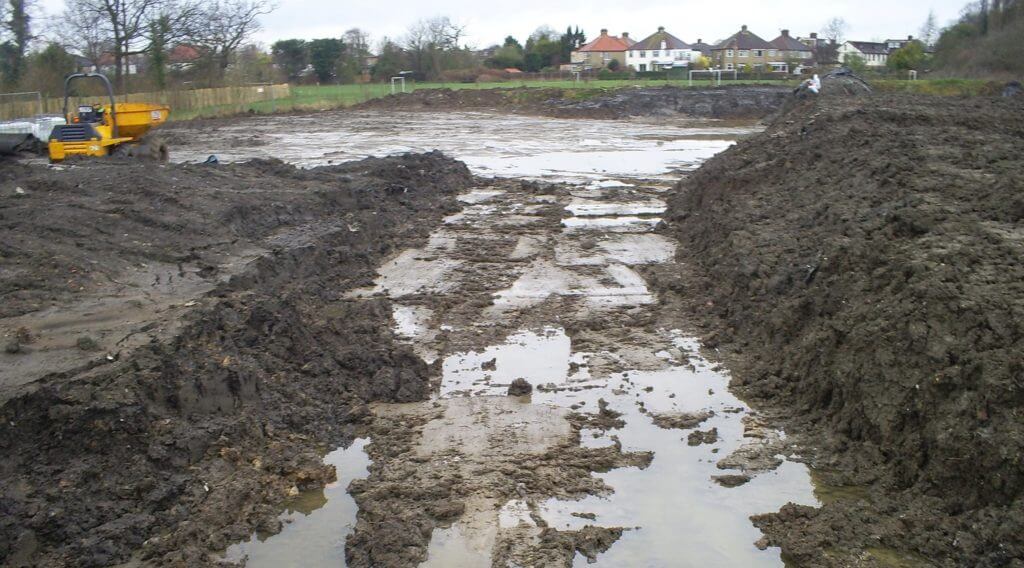 "Dunton have always been pro-active to establish ways to find efficient solutions, both on cost and time which we as a client have benefitted from significantly. In short, they are our go to remediation contractor when it comes to complex schemes."
Tristin Willis
Production Director
Crest Nicholson Midlands