Did You Know: Police Can Issue Notices For Japanese Knotweed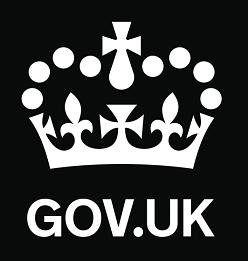 Japanese knotweed can be and continues to be a very big problem in the United Kingdom. Some have estimated it to be a £2 billion liability with reports also suggesting that 10 acres of knotweed infested areas cleared from the London Olympics site cost more than £70 million to clear.
Most people and organisations are aware of the implications of not treating knotweed adequately. These range from failure to have planning conditions signed off for construction companies and house builders, mortgage refusals for end users (typically house buyers) all the way up to risks of having severe structural damage on properties after construction.
What most do not know is the fact that as well as local councils, police also have powers when it comes to Japanese knotweed. In a 2014 document entitled 'Reform of anti-social behaviour powers: Japanese knotweed and other non-native plants', the Home office explains how a 'notice can be used to require someone to control or prevent the growth of Japanese knotweed or other plants that are capable of causing serious problems to communities.' The Home Office states that a notice that is placed either by a local council or the police The notice, which can be issued to both individuals and organisations, when breached '…can place restrictions on a person's behaviour…and if necessary, force them to take steps to rectify the behaviour that is having a detrimental effect on the quality of life of the community.''…without reasonable excuse, would be a criminal offence, subject to fixed penalty notice (which attracts a penalty of £100) or prosecution.' If convicted, an individual would be liable to a level 4 fine and a company would be liable to a fine not exceeding £20,000.00. Gov.uk
We at Dunton believe in being pro-active as opposed to being reactive and we always advise our Clients in accordance with that belief. We believe that it is prudent to have an invasive species survey carried out by an expert on your site as well as expert recommendations on how to tackle any invasive species identified during those surveys. We believe that life is better that way and that is why we have a team of specialist expert surveyors who are dedicated to dealing with any invasive species needs you may have.