Dunton shortlisted for Waste Innovation Award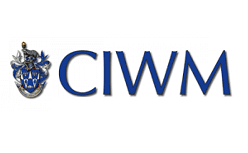 Dunton Environmental has been shortlisted in the category of Award for Innovation (SME) by CIWM as part of the UK Sustainability & Resource Industry Awards. The announcement as a finalist is recognition of our work in delivering best in industry waste management solutions to the construction and demolition sector.
Dunton's approach to sustainable waste management provides cost certainty and allows our Clients to remain in total control of their construction waste arisings. Our recent successes include:
Management of contaminated basement excavation arisings for Coinford Construction, Fulham.
Providing piling attendance works at brownfield sites for Willmott Dixon, Nottingham and St James, Twickenham.
Bulk decontamination of heavy metal impacted soils at the i54 Enterprise Zone, Staffordshire.
Rapid remediation of heavily contaminated former landfill for Transport for London, Lewisham.
Treatment of hydrocarbon impacted dredgings at our fixed treatment centre for Land & Water, Falmouth.
The remedial solutions designed and implemented for each of these contracts successfully diverted wastes from traditional landfill disposalwhilst also providing each Client with significant cost savings.
The CIWM Awards are an annual recognition of innovation and best practice in resource management and sustainability across a variety of industries. The winners will be announced at a prestigious awards ceremony, held at the Grovesnor Square Hotel, London on Thursday 6th November.
For more information about how we can assist with your waste arisings or to find out more about our fixed treatment centres please contact James Hill on 0121 356 4360.