Dunton Awarded Environmental Accreditation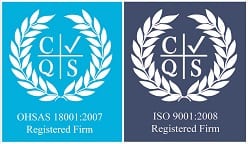 Dunton Environmental is pleased to announce that we have gained ISO 14001 accreditation (Environmental Management Systems) following a successful audit. This international standard specifies processes for the control and improvement of our environmental performance in order to reduce environmental impact.
Our collective vision to improve and restore the environment for beneficial use means we are continually striving to build a more sustainable business. Having the systems and accreditation in place helps us demonstrate our green credentials and attitude to the use of resources and emissions.
Our commitment to sustainability does not stop with gaining certification. We will continue to monitor and review our operations and targets to ensure we drive sustained improvements.
The accreditation follows successful attainment of ISO 9001 (Quality Management System) and OHSAS 18001 (Health, Safety and Welfare Management System Standard). As a company we understand that systems are an integral part of a company's growth and our commitment to these standards reinforces our belief that our customers require a higher standard in all areas of business.