Client: Bowmer and Kirkland
Location: Hayle Harbour, North Cornwall
Contract Value: £780k
As part of a harbourside regeneration scheme in North Cornwall, Hayle South Quay was to be redeveloped for an ASDA supermarket and associated car parking.
THE CHALLENGE

The site had a history of contamination arising from previous uses as a foundry, shipbuilding and dismantling yard and small engineering works.
Made ground soils and pre-existing stockpiles were impacted with asbestos containing materials (ACM) and deleterious materials including builder's rubble, wood, steel and plastic.
Previous risk assessment identified the need to remediate ACMs as the key contaminant of concern.
The Hayle Estuary & Carrack Gladden Site of Special Scientific Interest (SSSI) and Carnsew Pool RSPB reserve was located immediately to the west.
Tidal groundwater.
Works were undertaken during January 2014; the wettest calendar month on record for the south-west of England.

OUR SOLUTION

Set up of soils treatment zone to facilitate screening, processing and picking of asbestos.
Site clearance, obstruction removal and cut and filling works.
Stockpile screening and asbestos testing.
Carnsew Channel extensive enabling works for construction of 600mm thick piling mat.
Lime modification of soils for car park and store development platforms.
Installation and maintenance of a silt curtain adjacent Carnsew Channel and temporary coffer dam to prevent silt migration.
Excavation and removal of original sluice gates under inspection by archaeologists.
Preparation of an environmental management system to mitigate against nuisance during works and extensive environmental monitoring.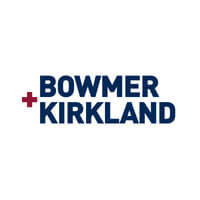 Bowmer and Kirkland have grown into one of the largest and most successful privately owned construction and development groups in the UK as a result of their commitment to client satisfaction.
THE RESULTS
Soils contaminated with ACMs have been successfully remediated to comply with approved site re-use criteria.
Breakout of all substructures and crushed to 6F2 grade material for reuse.
Provision of working pile mat platforms for CFA piling in store area and sheet piling works.
All earthworks tracked in accordance with the Materials Management Plan (MMP) under the Industry Code of Practice.
Environmental and human health risk significantly reduced.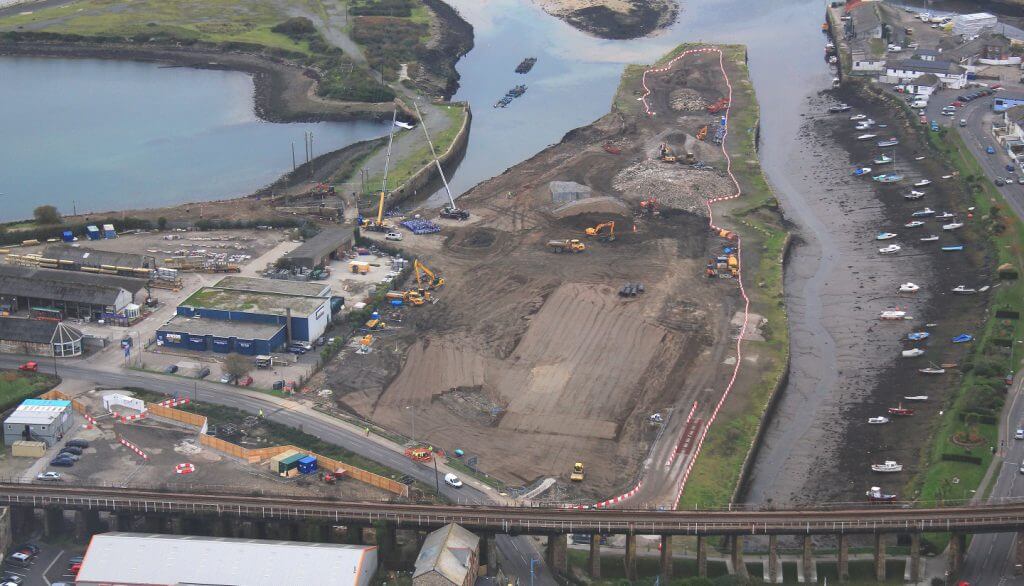 "We have known the Dunton team for a number of years and I've personally worked with them on a few of these schemes. They are a good, clear and knowledgeable partner who have brought innovation and efficiency to our ground regeneration schemes, hopefully they will be able to provide you with the same benefits."
Nick Gibb LLB (Hons) APMP MRICS
Deputy Managing Director
Willmott Dixon Construction