South Glade Food Park (Phase 2)
Client: Willmott Dixon Construction
Location: South Glade Food Park (Phase 2), Nottingham
Contract Value: £300,000
The site was a redevelopment of the former Southglade Waste Tip accessed directly off Gala Way. Before the Food Park development commenced, the site was utilised as a Park & Ride scheme by Nottingham City Council.
THE CHALLENGE
Hazardous soils present onsite
Due to the previous history of the site, particularly its use as a Waste Tip, there was a significant amount of hazardous soil onsite which was to be taken offsite to a landfill. This would have incurred huge costs, these including transport, landfill gate fee as well as the highest rate of landfill tax.
Poor quality soil not suitable for construction
The structural properties of the existing soils were not suitable for construction. This meant that the soils had to be removed from site and replaced with stone which would form the formation layers. This approach would have also attracted huge costs which include transport for the removal of existing soils, landfill gate fee, landfill tax as well as transport and material costs for the importing of the stone replacement.
OUR SOLUTION
Regener8 and Bio Accelerator
Dunton's unique Regener8 and Bio-Accelerator were used to treat the hazardous soils to rapidly degrade the contamination to a level suitable for reuse onsite. This was a direct alternative to landfilling and proved to be more cost effective.
Cementex
Dunton's unique Cementex product was used to improve the structural stability of some of the treated soils. This enabled the soil to be used a direct replacement for stone below the formation levels onsite, thus saving the client on both export of treated soil and import of stone. This was a direct alternative to landfilling and proved to be more cost effective.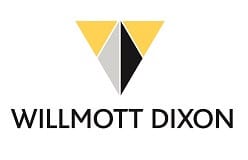 Willmott Dixon is a privately-owned contracting and interior fit-out group. Founded in 1852, they are family run and dedicated to leaving a positive legacy in our communities and environment
THE RESULTS
Reduction in costs over traditional methods
• Project was completed on time
• Project was completed on budget
98% Soils reused on-site
30% Reduction in costs over traditional methods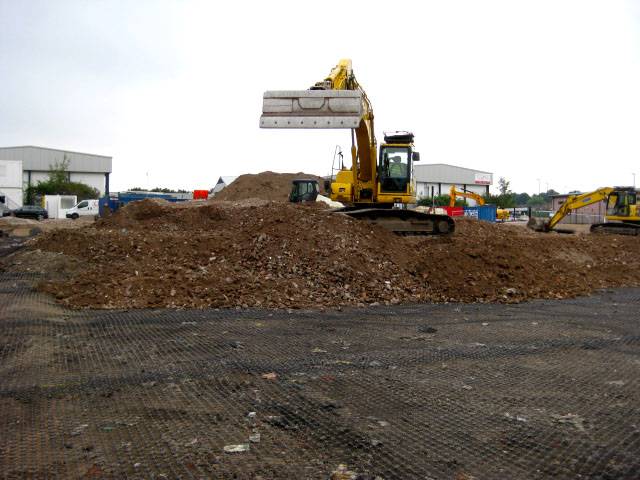 "Dunton are specialists in the remediation sector and have successfully delivered innovative solutions to overcome remediation challenges on a number of our developments past and present."
Alex Vicary MRICS
Associate Director – Technical
Crest Strategic Projects