Dunton Helping UK To Avoid Landfill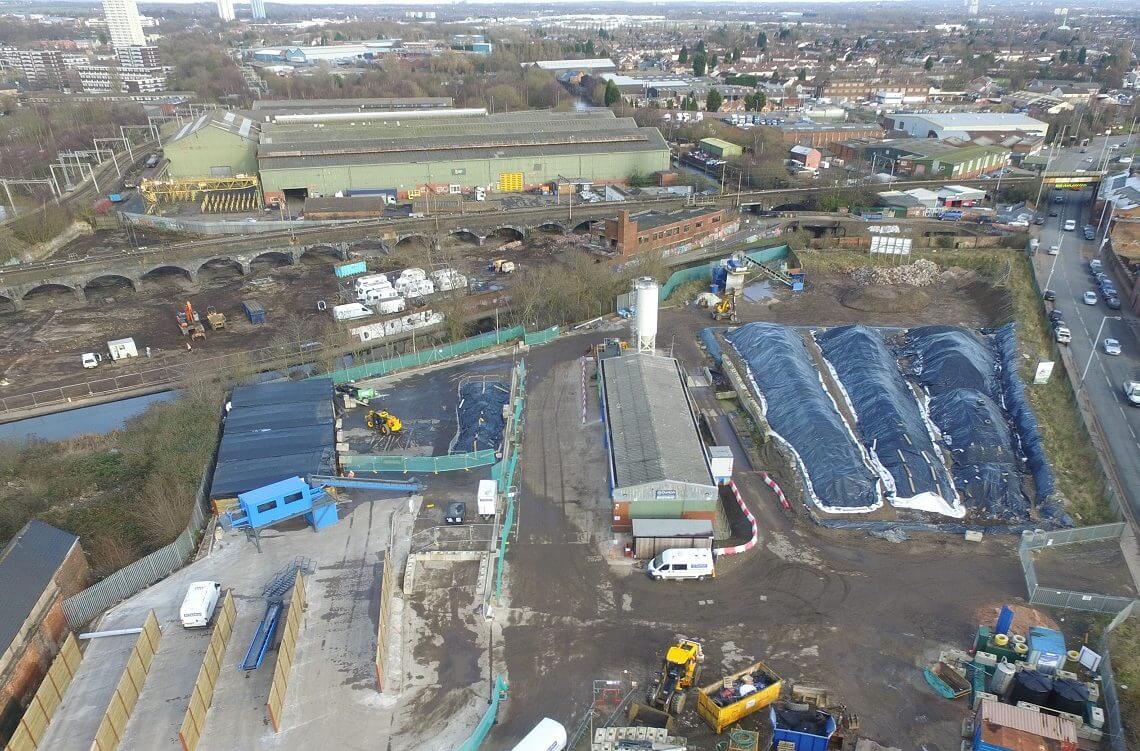 Brownfield redevelopment is a hot topic in the UK at the moment. The construction industry is thriving, and will no doubt be further stimulated by the demands of our housing crisis over the next 10 years. Therefore, the reuse of previously developed land will be crucial in order to preserve our environment and avoid the unnecessary disturbance of our ever-decreasing greenfield land.
With the development of Brownfield sites, often comes the problem of contaminated soil, which must be remediated before the land can be approved for building work to commence.
This contamination is most often the result of demolition but can also be down to any number of industrial processes that may have been carried out by the previous land occupiers. Contamination within the soil can range from hydrocarbons, heavy metals and even asbestos, all of which can be removed by innovative soil treatment technology.
Dunton Environmental, one of the leading land remediation contractors in the UK, have several dedicated waste processing hubs in operation. Their Wolverhampton facility has been a huge success, having become the third highest processer of waste material in the UK, with over 40,000 tonnes being processed in just its first year. This is soil that would have otherwise been disposed of at landfill but has instead been reused within local restoration schemes.
One of the key contracts that contributed to the rapid growth of the Wolverhampton facility was from AR Demolition, for the treatment and disposal of 13,730 tonnes of asbestos contaminated soil.
With new waste facilities to be opened in both the north west and south east of England, Dunton are making strategic plans to solidify their position as the UKs number 1 land remediation and waste management contractor.
James Hill, Director of Dunton Technologies writes:
"UK construction and demolition contractors are under increased pressure to reduce the amount of waste that they are sending to landfill. With landfill rates on the rise, it becomes more and more imperative to find safe and efficient alternatives for waste disposal.
The tougher challenge is often the disposal of hazardous materials, but we pride ourselves on offering our clients peace of mind with our ability to handle all types of contaminated waste."
 
For more information on Dunton Environmental's full range of land remediation services, contact James Hill on 0121 356 4360 or email info@duntonenvironmental.com.uk.